More Fire Power with Power Farming
29 May 2020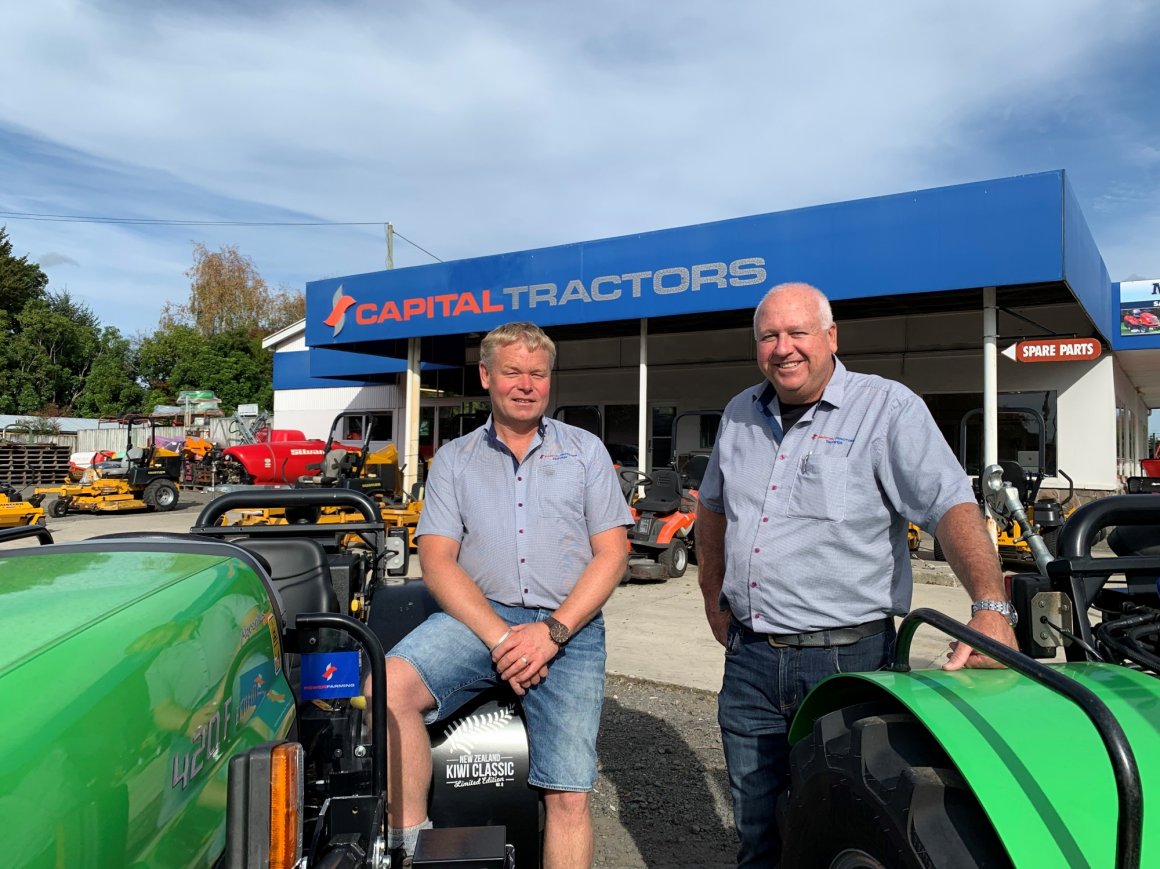 Capital Tractors are the longest established Tractor Dealer in the Bay of Plenty and are now opening their doors on a new Joint Venture with Power Farming. Reg Hedges is the proud Dealer Principal of Power Farming Bay of Plenty, which cements their strong association over five years with the New Zealand owned and operated organisation.

The new Joint Venture means that continuity, consistency and class of service will be better than ever now for customers, and the services and gear available in the Bay of Plenty area from Waihi in the north to Opotiki in the south will increase.

As well as the well-known Deutz-Fahr and Kioti tractors, Power Farming Bay of Plenty will expand the range of available products to include other world famous farming equipment manufacturers such as Kverneland, Maschio, McHale, Merlo, Jaylor and Aitchison to name a few.

The Power Farming brand, a family owned company, is renowned for its customer support and servicing throughout the life of Agricultural, Horticultural, Lifestyle and construction machinery. Michelle says, "We are excited to be part of the Power Farming family and all the benefits this brings and with new Sales Manager Owen Jessop joining our enthusiastic team, we look forward to great things in the future." Owen has worked extensively across the Bay of Plenty and Waikato regions, and has considerable agricultural experience with a technical background and huge passion for the industry.

The solid base of Capital Tractors, with the added fire power of Power Farming means they will be in a stronger position than ever, with service and parts teams, both in the workshop and in the field across Bay of Plenty - and of course there is the support from Power Farming headquarters 'just over the hill' in Morrinsville. It was Keith Maber, the owner of Power Farming, who named the business Capital Tractors all those years ago, so in a sense the business has been close to the Power Farming family, so a Power Farming Bay of Plenty presence is in line with both the company's history and its future.

Back