Our Doors are Open
While we haven't stopped working throughout the last seven weeks, it's been tough to do business without having visitors able to drop in and say "gidday" and have a bit of a catch-up. We are looking forward to welcoming you back to your local so you can explore our range of farm gear on display, grab some parts and accessories or even just catch up for a coffee and a chat.

Our showroom and parts area will operate slightly differently as Level 2 is a new landscape for all of us. We will be following strict Government guidelines including having appropriate contact details collected, stricter cleaning and sanitising and other level two safety measures in place. For example, we won't be able to shake hands, but we'll try and come up with different greeting methods without making it too awkward.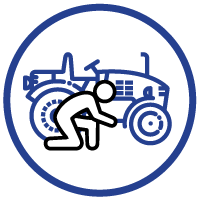 Full Servicing Available

While we are continuing to follow the Level 2 government guidelines, it's business as usual for our workshops. We have on-call service technicians available 24 hours a day if required throughout the country to ensure your gear continues to work as hard as you do, whatever the make or model. There are a number of Winter Servicing deals happening throughout the country so contact your local dealer here to book a service at one of our 20 dealerships located throughout New Zealand.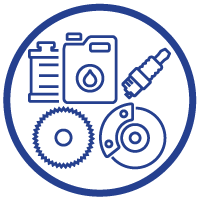 Nationwide Parts Delivery

Our nationwide parts and service teams have continued to work hard throughout the Lock-Down delivering parts for most makes and models to keep New Zealand growing. With restrictions easing and logistics starting to move freely again we aim to deliver our parts overnight to most of New Zealand and with $50 million worth of parts to draw on, we are meeting our objectives more often than not. You can either contact your local dealership to order parts from our parts personal or use partsdirect.farm to source the part you need.



Nationwide Dealership Network

Our doors are open and we're looking forward to catching up again. While it is business as usual, conditions do apply, and we will be making note of who comes and goes and we will be asking people to keep distancing in place, for your safety and for the safety of our team. Most of all we're looking forward to catching up as during lockdown those of us who weren't working were using the time to study the latest info about gear from our global manufacturers and we've got some great ideas to talk to you about. Click here to find your local dealership.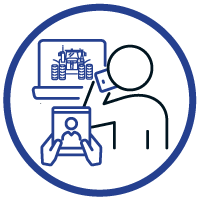 Sales Support is available anyway you want it

We understand that some of you are not going to want to be out and about in Level 2, and we understand that. If you cannot make it to see us, or you don't want us coming out to your place (which we will always make an appointment for at the moment), we are able to offer remote sales support. Our team can talk to you about gear that will save you money and/or improve your business via phone, email, Zoom, Skype, Facetime, Messenger, Facebook, etc. Whatever method suits you, we're looking forward to catching up. Find a Dealership here.

So in short, welcome back, and let's keep maintaining all health and safety guidelines so we can do our bit to protect 'Team New Zealand'.

A small reminder what our policy is at our dealerships throughout NZ.
• Covid-19 is still out there, play it safe.
• Keep your distance when out in public, especially around strangers.
• Maintain physical distancing of one metre when talking with people you know.
• If you're sick - stay home. If someone arrives at our premises who looks sick please don't be offended if you're asked to remain outside and we assist you in a contactless manner (i.e. over the phone, email, online).
• We'll be taking a note of who arrived and when you were at our premises, and we'll shut the doors if we have 10 people in our dealership at any one time. So please be patient if this happens.
• There will be disinfectant available for your use if you require it.

This is the new normal, please keep to it and we won't have to go back into Level 3 or 4. Let's utilise this opportunity to ensure we help prove rural New Zealand is the best in the world.