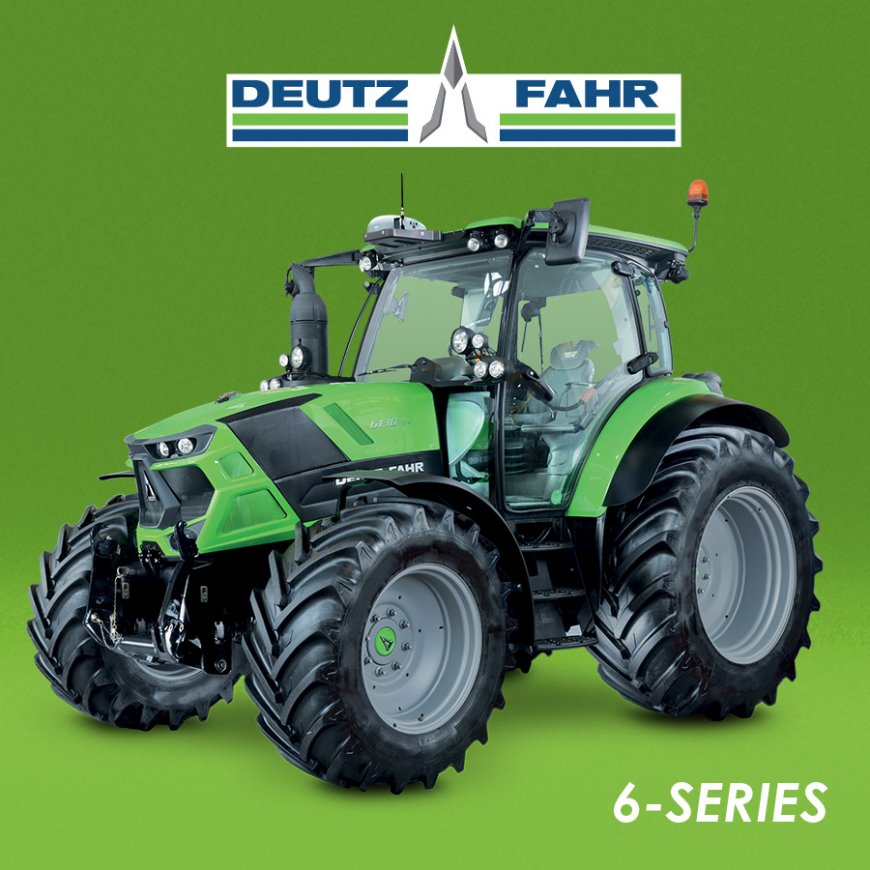 The Deutz-Fahr 6-Series is built to meet your individual requirements, clever design, fuel efficiency, comfortable driving and a huge transmission range which make it the tractor choice for those who wish to maximise efficiency. From four to six cylinder options and a huge array of specifications to choose from, once you've driven one, you'll join the growing number of farmers who understand the importance of innovation, and that this range is designed for people who know what is good for their business.

We have a number of finance options available and we believe that once you drive a Deutz-Fahr you'll want to buy it. These tractors are designed for innovative farmers who want the best. We know your time is valuable so our Try Deutz Buy Deutz guarantee* encourages you to take a couple of hours out of your day to try something different, as we think you'll feel like a change once you drive a Deutz-Fahr.

For further information click here.
Find your local dealer click here.